Water Distribution Field Service Technician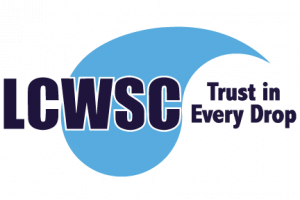 Position Summary:
This position is responsible for some of the daily required operations of the water distribution system. It will include
responding to customer needs with strong problem-solving capabilities. Complete all types of work within time
constraints to include, but not limited to:
• Read water meters for billing purposes
• Complete work order assignments related to customer requests and water service
Position Responsibilities- Essential:
Complete all required documentation timely and accurately.
• Track and schedule vehicle maintenance and cleaning as required.
• Maintain and properly store LCWSC tools and equipment.
• Stock truck for daily work assignments.
• Troubleshoot and operate mobile tablet and computer meter reading system equipment.
• Properly use Personal Protection Equipment (PPE), traffic cones and safety signs as required for each job site.
• Perform Confined Space Entry.
• Safely operate tools, equipment and vehicles.
• Observe all safety rules and regulations of LCWSC.
• Perform general housekeeping duties.
• Train and take on-call duties in rotation with other staff.
• Work overtime as needed.
Position Responsibilities- Non-Essential/Other:
• Other duties as assigned.
Essential Skills and Experience
• Valid SC driver's license.
• High school diploma or GED.
• Ability to walk at least ¼ mile daily.
• Ability to stand for extended periods of time.
• Ability to sit for extended periods of time.
• Ability to drive for extended periods of time.
• Ability to work in adverse weather conditions.
• General knowledge of computers.
• Strong problem-solving skills