Small Business of the 1st Quarter – 2021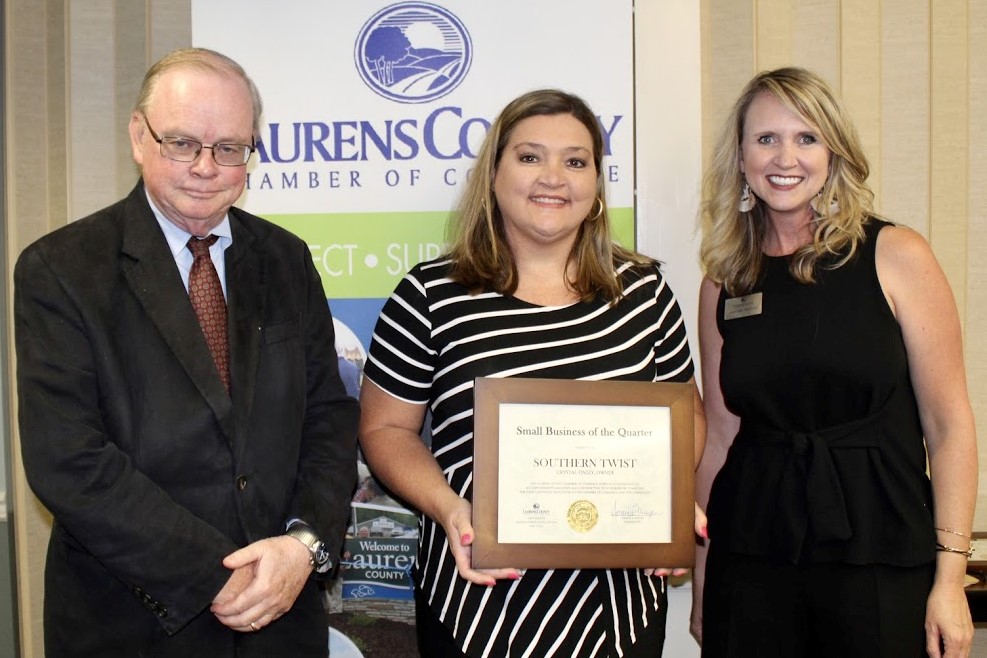 The Small Business of the First Quarter was awarded to Southern Twist. Owner, Christie Finley, opened this business early 2019 and has continued to be a hotspot for shopping in Laurens County. Each quarter, the Laurens County Chamber of Commerce invites the community to nominate businesses for the Small Business of Excellence Award. The award recipient is selected by the Chamber Executive Committee.
Pictured: Ernie Segars, LCCC Board Chair, Christie Finley, and Amanda Munyan, LCCC President & CEO.