The Beautify Laurens County Committee was Established in 2010 as a permanent umbrella organization of the Laurens County Chamber. In 2021 Laurens County municipal Councils reviewed and passed individual litter control ordinances and resolutions to blanket the County.  All law enforcement officers now have the authority to enforce litter control and regulatory compliance in the County and City limits. In 2022 Keep Laurens County Beautiful officially joined the KAB network on Earth Day, Friday, April 22,2022. KLCB is the 36th local affiliate across South Carolina. In addition, KLCB joins more than 700 KAB affiliations, including 26 state and several international affiliates.
To engage the public in the county-wide litter, recycling, and beautification efforts through impact, education, and enforcement.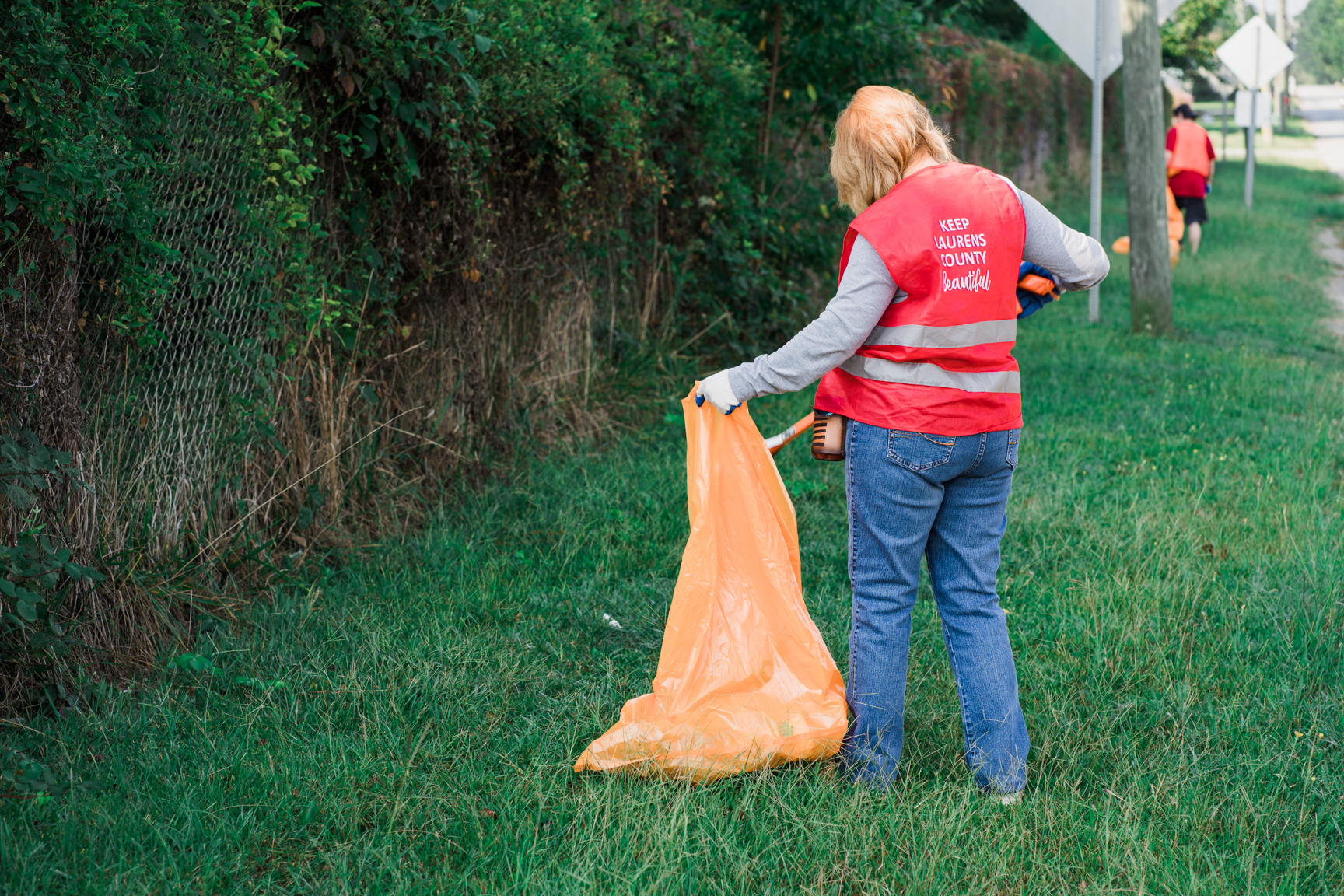 KLCB functions as an affiliate of Keep America Beautiful, Inc. (KAB), a national non-profit organization dedicated to preserving the environment by empowering individuals to take greater responsibility for the protection and enhancement of their local communities.
We are committed to ending litter, improving recycling, and beautifying Laurens County. KLCB utilizes various methods to achieve its goals, such as:
Community Education
Public Awareness
Supporting and/or Organizing Community Cleanups
Supporting Litter Enforcement Efforts
Leveraging Community Partners
The LCCC is proud to partner with the Laurens County Sheriff's Department, County of Laurens Administration, City of Clinton Administration, Clinton Public Safety, City of Laurens Administration, Laurens Police Department, Main Street Laurens, Town of Gray Court and citizens in Waterloo, Cross Hill, Joanna, Kinards and Ft. Inn to get tough on violators who continue to trash our community. Each of these agencies and municipalities have implemented programs to pick up trash (left by others), educate their children and citizens, and even warn violators of the consequences of unlawfully throwing out their garbage for others to pick up.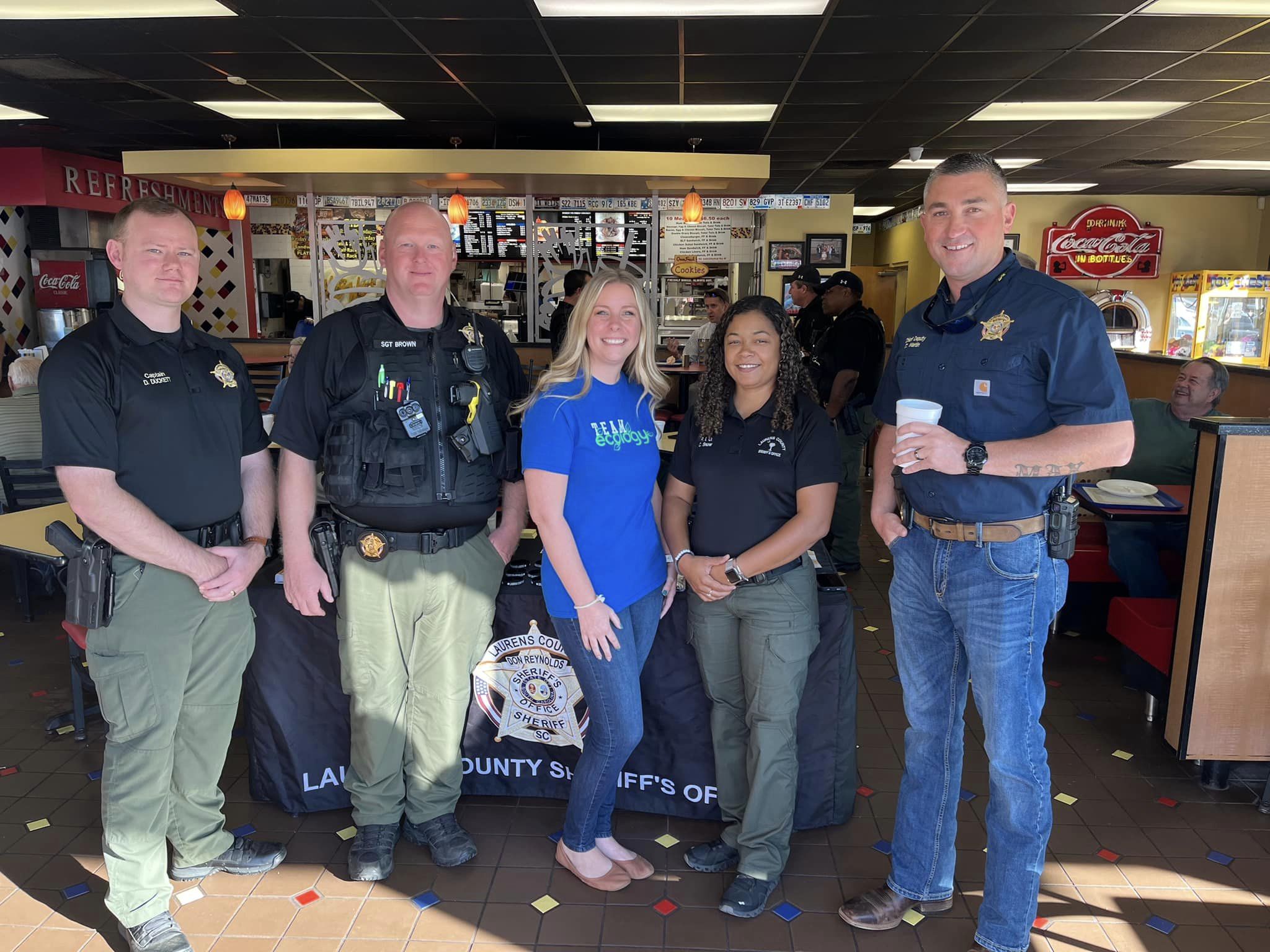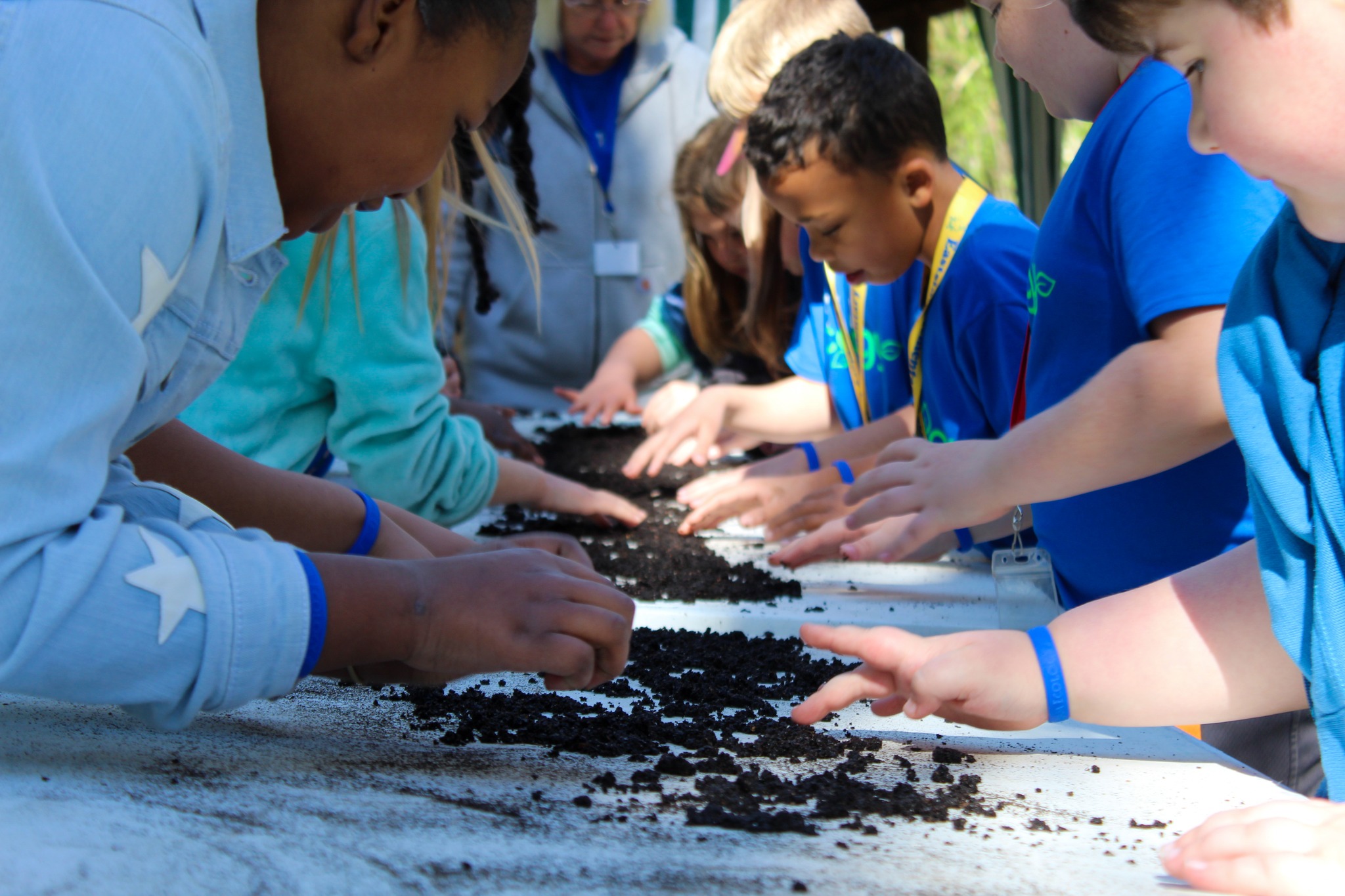 Team Ecology began in 2013 as the education arm of the initiative. During this three-day event, all Laurens County third-graders spend a day at the Joe Adair Center learning about soils, vermicomposting, recycling, clean air, watersheds, landfills, and how to protect our natural resources. Approximately 5000 third graders have participated so far and the event continues to be successful thanks to many volunteers and sponsors.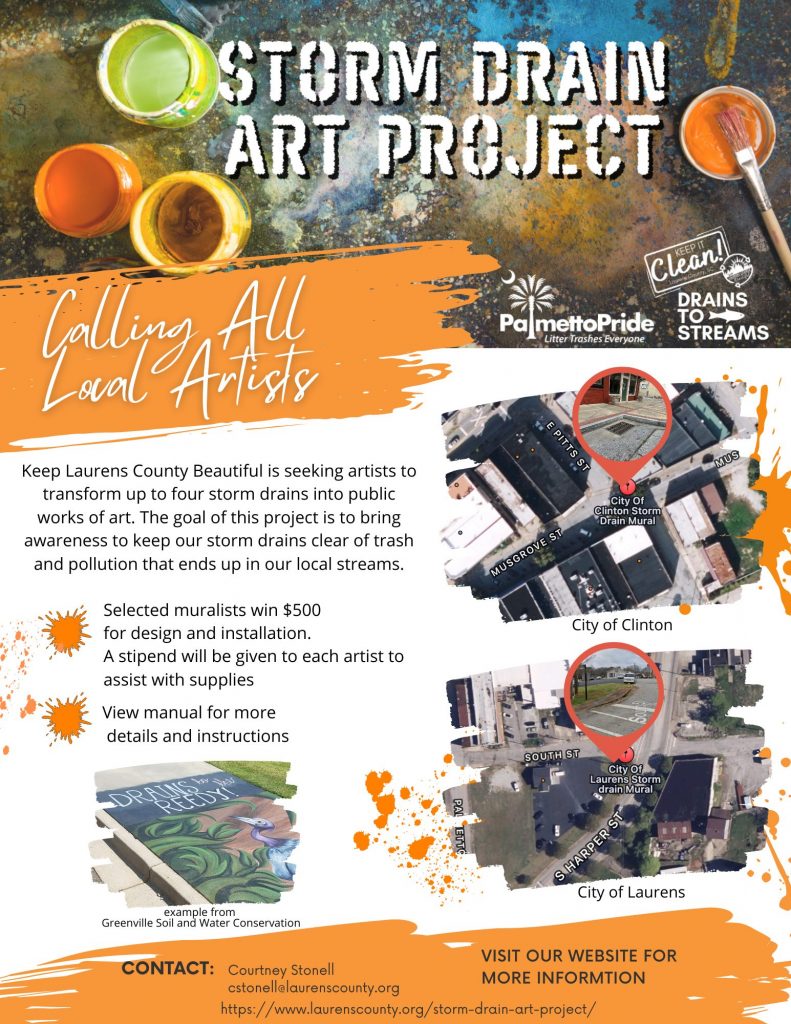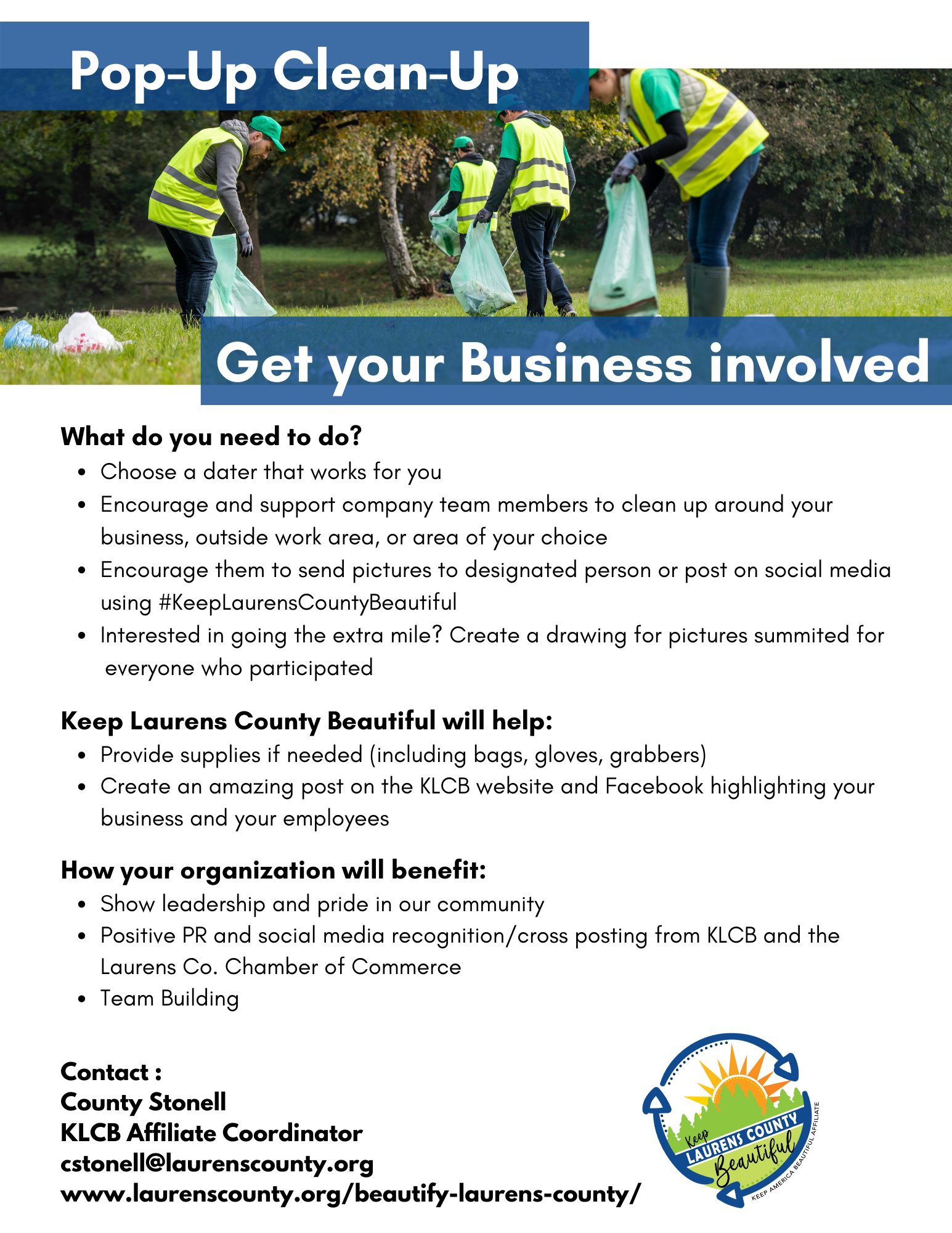 Primsa Health
Laurens Conservation District
Sponsorship Level Opportunity
Subscribe to the KLCB E-Newsletter
Board Chair- GP McLeer · Mayor City of Fountain Inn
Chair-Elect- Chris Martin · Chief Deputy LC Sheriff's Office
Secretary/ Treasurer -Marilyn Easter · Eastglen Farm, Owner
Jonathan Coleman · President & CEO LC Development Center
Thomas Higgs · Laurens County, County Administrator
Stellartean Jones · Mayor City of Gray Court
Nathan Senn · Mayor City of Laurens
Stephen Shehan · Civil Engineer SCDOT