The ten-month program has trained more than 400 local business leaders over the last 39 years and counting.  Participants have a unique opportunity to increase their knowledge of county programs through dialogue with existing county leaders and experts from the organizations and institutions which form the structure of Laurens County.  The goal of Leadership Laurens County is to develop informed, committed, and qualified leaders capable of identifying and addressing the needs in the community.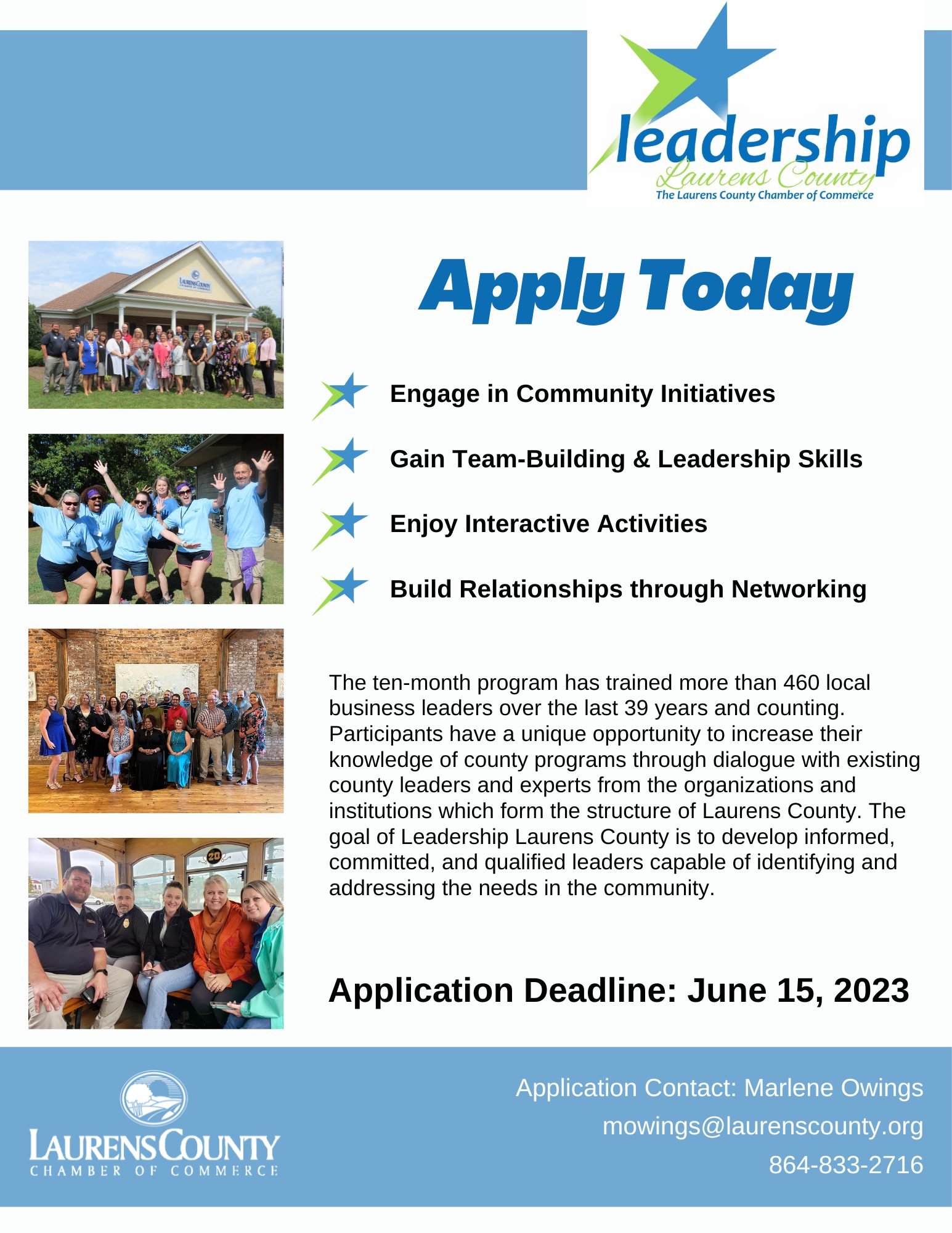 Leadership Laurens County is built on strong fundamental leadership principles. During the two-day retreat held at Fellowship Camp and Conference Center on Lake Greenwood, attendees will participate in a number of networking and team-building activities designated to demonstrate the dynamics of effective leadership. The retreat allows class members to push themselves and provide the skills and confidence necessary to lead.
One of the primary goals of Leadership Laurens County is to encourage individual involvement in leadership roles within the county. Throughout the program, participants get a birds-eye view of the issues facing the county.
Enrichment opportunities are made available to class participants to further enhance their knowledge of the county. Such activities include tours of various county entities and businesses, opportunities to encourage in county service or exposure to some of the many cultural offerings in the county. Leadership Laurens County encourages participants to " learn by doing" so that they may apply their talents by becoming part of professional associations, civic clubs, public boards and commissions.
The class project is an integral part of the Leadership Laurens County experience. Participants work with fellow classmates to implement a project benefiting the Laurens County community. The Leadership Laurens County process provides participants with the guidance and tools to turn concepts into workable projects and solutions. The project process culminates the Leadership Laurens County experience, utilizing ideas generated during the class sessions into a community enhancing project.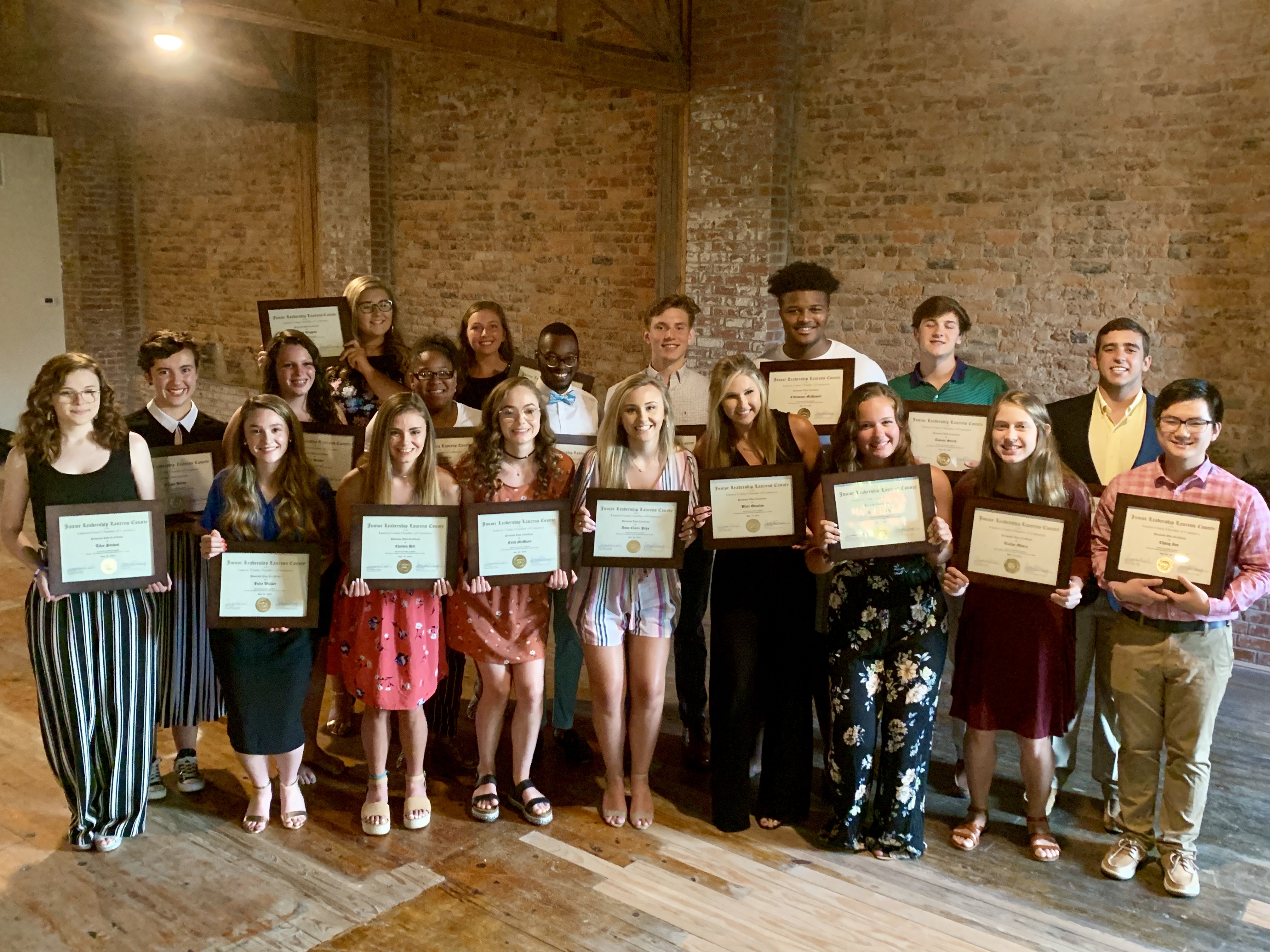 The  Junior Leadership program has been sponsored by the Laurens County Chamber of Commerce since 2011.   It is currently guided by the Leadership Laurens County Board of Regents.  Local high school students; Laurens District 55, Clinton High School, Laurens Academy, and homeschooled students, have the opportunity to apply to participate in the program, hosted every other year.  The agenda focuses on key issues in local government, education, economic development, social services, as well as arts and recreation. The goal of Jr. Leadership Laurens County is to develop informed, committed and qualified leaders capable of identifying and addressing the needs in our community.  Participants are given knowledge needed to aid in individual success and hopefully encourage the participants to continue to call Laurens County home in their futures, helping our community grow and prosper.