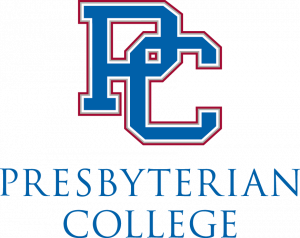 Senior Administrative Assistant to the Vice President for Finance and Administration
Summary: 
The Senior Administrative Assistant reports to the Vice President for Finance and Administration and assists him/her in all aspects of job functions which would include managing his/her calendar and flow of paperwork.  Also, assists Controller.  There are various other responsibilities as designated.
Duties:
Coordinate calendar for VPFA and Controller
Take messages for VPFA and Controller
Distribute mail to Business Office; open all "PC" mail and distribute
Open mail for VPFA and Controller; date; put in designated folders for their review
Manage paper flow for VPFA from other areas on campus such as invoices and contracts that need VPFA signature
Code invoices
Maintain contract files
Type various correspondence and spreadsheets for VPFA and Controller
Maintain master files of college policies and procedures
Approve monthly insurance invoices and maintain spreadsheet of payments
Maintain office calendar for VPFA's areas of responsibility
Assist in risk management by reviewing certificates of liability insurance and keeping them current
Work with Campus Police in to maintain a list of campus owned vehicles
Coordinate paperwork when vehicle is purchased or sold including tax exemption forms
Maintain property files
Maintain authorization sheets for purchasing
Maintain file on credit card statements
Manage office supplies for VPFA's area
Manage communication between Board of Trustee committees supported by VPFA and maintain documentation for each committee
Assist Executive Assistant to the President with preparation for Board of Trustees meetings
Arrange travel and accommodations when needed for VPFA or Controller
Assist directors under VPFA as needed
Receive checks, cash, and money orders for tuition in person and by mail; write receipts, prepare deposits, and post to student account in Banner
Receive checks, cash, and money orders for general receipts, by postal mail and by interoffice mail, including athletic game revenue; write receipts, prepare deposits, and post to the general ledger in Banner
Receive checks, cash, and money orders for gifts; write receipts, prepare deposits, and post to the general ledger in Banner
Process credit card payments for Escrow Deposits and post to student accounts
Process credit card payments for miscellaneous general receipts and post to general ledger accounts
Check Synovus Bank website daily for incoming ACH and wire transfer credits, write receipts, notify appropriate departments as needed, and post payments to the general ledger or to the student account in Banner
Maintain $900 petty cashbox
Provide backup support for billing and payment questions for students and parents in person, by phone, or by mail
Process returned checks; collect for returned checks when necessary
Maintain files that provide backup for the receivables process
Approve and stamp checks "for cash" for students and/or personnel to carry to TD Bank
Check Official Payments website daily for returned e-checks and inform the Student Accounts Manager who will notify the parent or student; notify Official Payments of posting issues due to server errors
Determine disposition of checks mailed to the general address of the college
Draw down federal funds from G5, process paperwork for transfer request, and post funds to the general ledger
Set up new Laurens County Academy of Music students in Banner
Apply student payments from collection agency
Scan weekly checks, direct deposits, and journal entries in to Docuphase
Enter journal entries provided by the other accounting staff
Complete credit applications for vendors who do business with the college
Distribute student refund checks to students when necessary
Serve as manager of the records storage area for the Business Office
Qualifications:
Good organizational, time management, and decision making skills are essential for this position.  Ability to effectively communicate with people at all levels is also needed.  Experience with Microsoft Word and Excel is a requirement. Ability to hand sensitive matters confidentially.
To Apply:
Send a cover letter, résumé and list of three references including contact information to Presbyterian College Office of Human Resources, 503 S. Broad St., Clinton, SC 29325 or email materials to hr@presby.edu
Presbyterian College is an EEO employer and does not discriminate against any person or group on the basis of age, color, disability, gender, pregnancy, national origin, race, religion, sexual orientation, veteran status or genetic information. PC is building a culturally diverse faculty and staff committed to working in a multicultural environment and encourages applications from minorities and women.