2nd Quarter Community Champion Award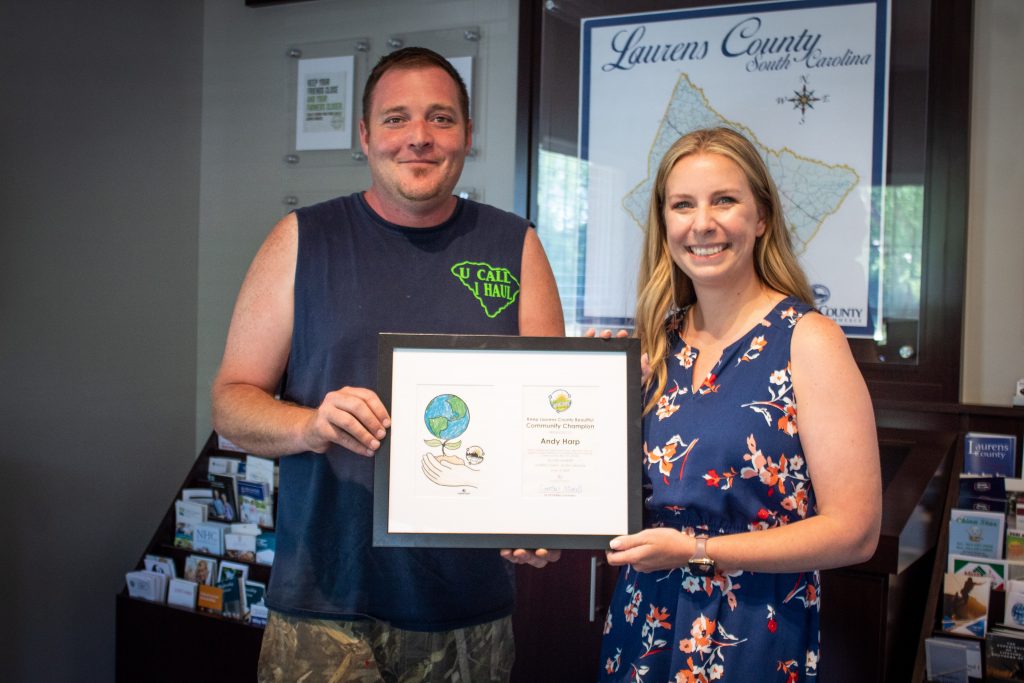 The Keep Laurens County Beautiful Community Champion Award recognizes a business, organization, or individual volunteer that has initiated and/or actively engaged in an activity that has significantly contributed to the success of the KLCB program.
The recipient of the 2nd quarter award is
Andy Harp
Congratulations
to Andy, owner of U CAll-I HAUL Sc Junk Removal and Demolition, for being awarded the Community Champion Award for his outstanding efforts in property and roadside cleanup, with a focus on recycling metal waste. Andy and his dedicated crew work hard to remove thousands of pounds of junk, keeping Laurens clean and beautiful. He also prevents books from ending up in the landfill; he takes them to the local little library and uses his proceeds to donate to local food banks.