Touchdown Club Banquet 2021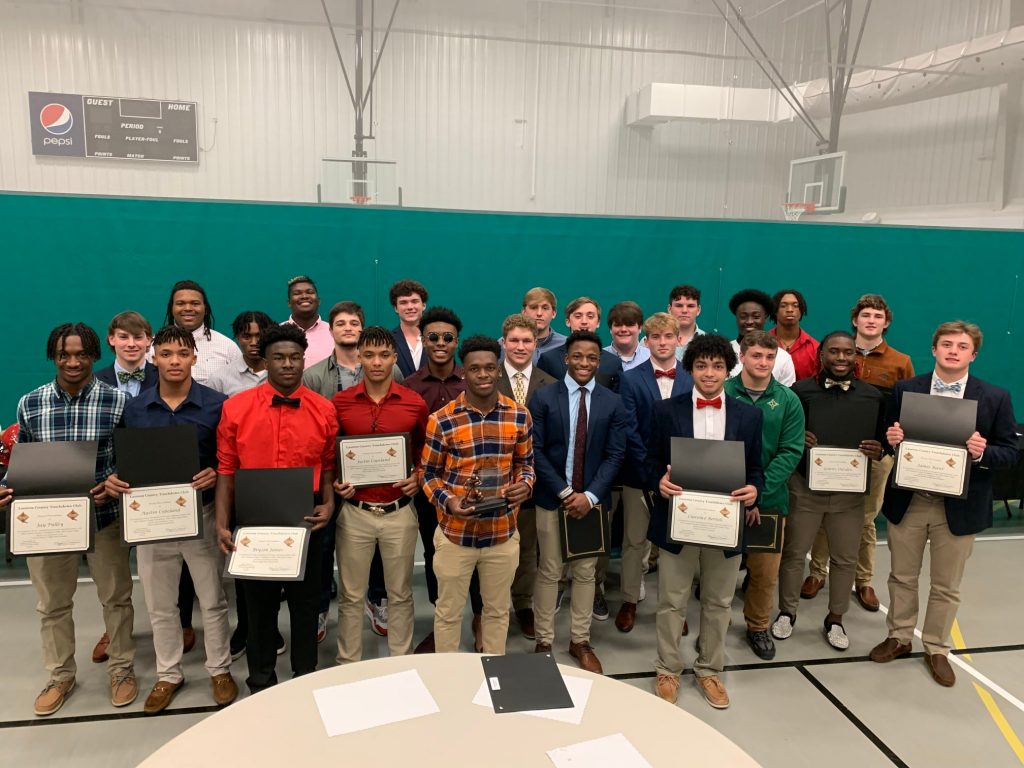 Another successful Touchdown Season came concluded with an amazing banquet. The student-athletes and coaches were celebrated with our largest attendance yet!
It was a treat to have Derrick Moore, Executive Director of Character and Player Development for the University of South Carolina, Coach Derrick Moore, join us as our guest speaker! Thank you Lee's Barbecue & Catering Service, for catering our delicious meal
, and LCWSC for being the Gameday Sponsor!
Red Devils coach Corey Fountain received the Coach of the Year Award. Clinton High School senior RB/LB, Jykorie Gary, received the Player of the Year award. Congratulations gentlemen, keep up the good work & congrats to our All-County team!
The Touchdown Club wouldn't be possible without our hard-working board members, sponsors, The Ridge At Laurens team, school districts, coaches, parents, and student-athletes. We are grateful to all who contribute to the much-loved Touchdown Club.