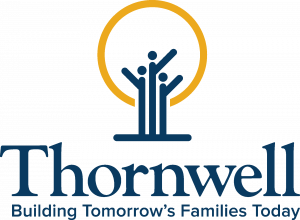 Position Summary:
The part-time position of Read Right tutor can be filled by certified or non-certified staff and requires on-going training by Read Right consultants to insure that each student receives excellent tutoring. Trainees are certified as Read Right tutors when they can demonstrate competence in the areas listed below.
Core Responsibilities:
Become certified as a Read Right tutor.

To receive Read Right Tutor Certification, one must demonstrate competency in effectively tutoring a wide range of students, performing assessments, and correctly determining when it is time to advance, promote, or graduate a student. Read Right Tutor Certification is valid for one year.
Re-certification can be performed by Read Right consultants or by a Read Right Certified Trainer.

Administer pre-tests as students enter the program, and administer post-tests and exit interviews when students leave the program.
Inform school administration about program progress on a regular basis.
Gather student progress information during the month-end review of each student's file and submit data to Read Right Systems within three working days after the end of the month.
Maintain the quality of the program by using the student progress reporting system and Read Right field consultants as resources. Take follow-up action as necessary.
Maintain an open line of communication with students, teachers, administrators, the District trainer, and Read Right Systems to assure program quality.
Be accessible and respond promptly to student, teacher, administration, trainer, and Read Right Systems concerns and scheduling needs.
Perform the coordination and organization work required to keep all tutoring slots filled.
Work with a variety of Read Right consultants who come to train tutors.
Performs other duties as assigned by supervisor.
Working Conditions:
Read Right teachers will work in a classroom setting with up to four students at a time.  Most students will be in the classroom, but some will be online.  Must be able to supervise and motivate the students.  Students may be of any age including adults. This is a part-time position.
Qualifications:
Minimum of an Associate degree, required
Skills:
Excellent people skills, enthusiasm for helping others, respectful attitude
Able to easily build rapport and trust
Willingness to challenge one's own thinking and learn new processes
Self-confident; willingness to expose areas of weakness
Able to work flexible and extended hours when the consultants are on site
Ability to work independently within a larger context of team cooperation
Prompt follow-up on details
Pro-active approach to effective communication with teachers, administrators, and Read Right Systems.
Excellent reading skills and love of reading
Thornwell is an independent 501(c)(3) non-profit religious organization affiliated with the Presbyterian Church (U.S.A.) and prefers to employ individuals who are Christians and who possess a Christian commitment, as well as concern, for children and families in need.
Click here
to view job listing on the website and to apply.